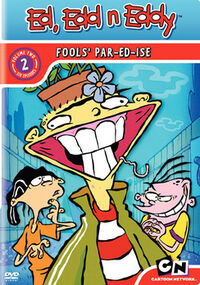 Ed, Edd n Eddy Vol.2: Fools' Par-Ed-ise is a DVD compilation of six Ed, Edd n Eddy episodes from Seasons 1, 3 and 4. It was released in North America (Region 1) on March 21, 2006 by Warner Home Video.
In 2019, a compilation of episodes from older Cartoon Network shows were released as part of the 4 Kids Favorites - Cartoon Network Hall Of Fame Collection. Volume 1 of this collection contains a re-release of Ed, Edd n Eddy Vol.2: Fools' Par-Ed-ise.
Episodes
Bonus Features
The Plank Family Players
The Plank Family Players is a series of shorts on the Fools Par-Ed-ise DVD in which Plank and his parents spoof various movies. It aired in 2004 to about 2005 on TV. The spoofs are:
"A Rock and a Hard Place"
"Love is a Many Splintered Thing"
"Here Comes the Judge"
"Get Out of Dodge"
"A Wing and a Prayer"
"A Diamond in the Rough"
"The Plank in the Mirror"
"Here at the Rock"
"From Somewhere in the House"
"Keep Watching the Skies"
Video
This clip was provided by EdEddNEddyFan100 on YouTube.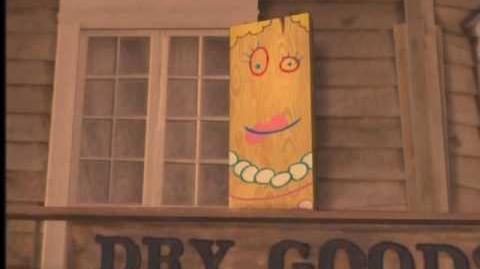 Community content is available under
CC-BY-SA
unless otherwise noted.